The Bishop and the Diva is a story by Annamaria Murphy, with songs, music, and additional material by Nigel Hallworth.
The cast consists of Rachel Carter as the Diva Ann Cargill, Stamp & Go as the lighthouse keepers, the drowned crew of the packet ship the 'Nancy', and the builders of the Bishop Rock Lighthouse. Joe and Rachel Odgers are the lighthouse maintainence technicians, and Annamaria Murphy is the narrator.
Stamp and Go
can mean either :
A form of Sea Shanty
A Jamaican Cod Fritter
or -
A Cornish Shanty Band....
you can learn something new every day ......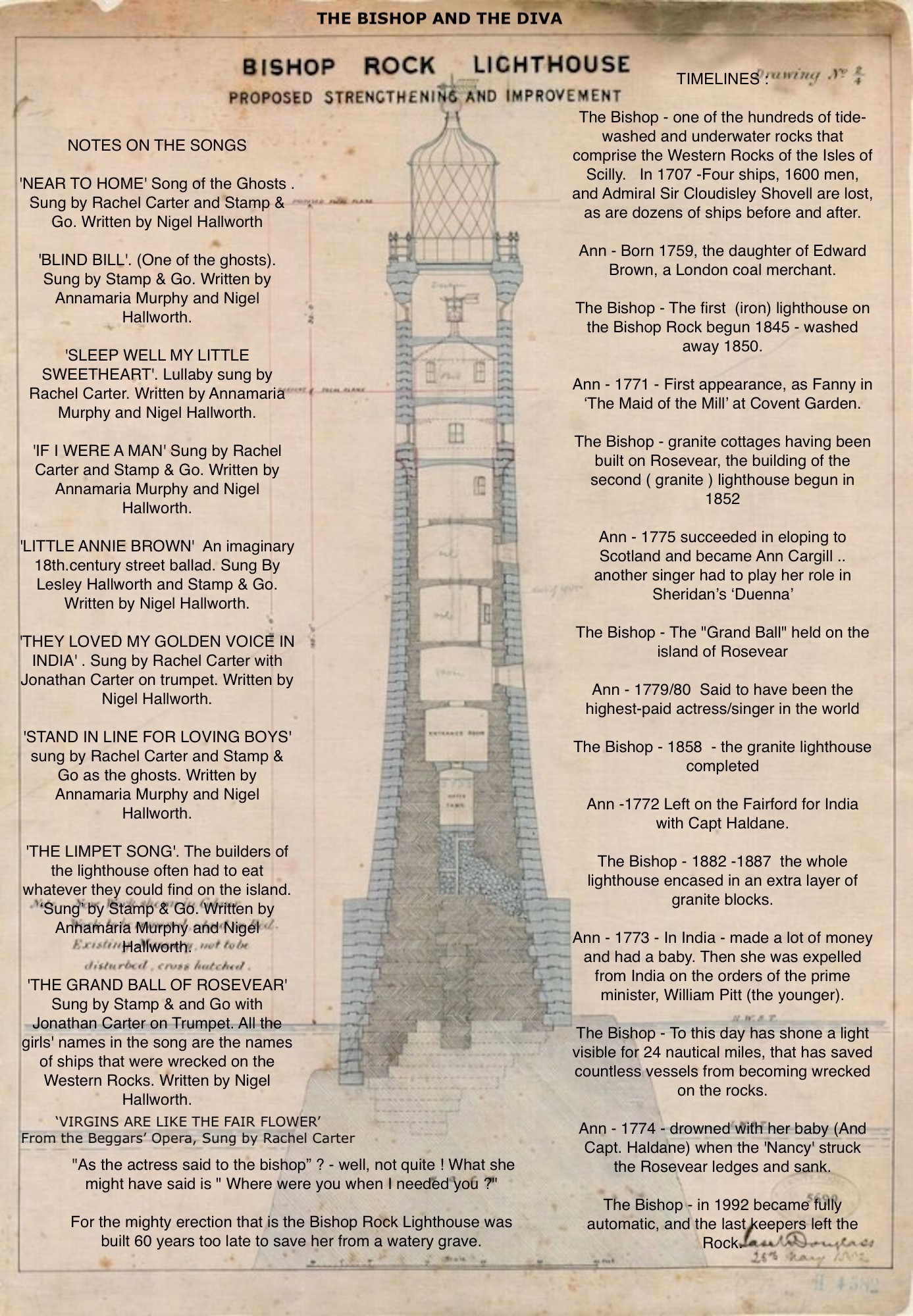 At the first performance on March 28th, 2018, Jonathan Carter was the trumpeter, Pete and Emma Lampier did the sound and lighting effects, which were created by Joe Odgers, and Barbara Tremewan gave indispensible advice on the production. Richard Abrams did the recording. The incidental music was by Nigel Hallworth.